Management Team
Our business is about relationships, and we have a strong management team in place that understands this. They are committed to furthering the development of our financial representatives through training and guidance, so the representatives can establish enduring and solid relationships with their clients.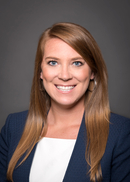 Mandee D Armfield
Director of Development
mandee.armfield@nm.com
Office 864-232-2881
Fax 864-232-5453
Mandee graduated May 2009 from Canisius College in Buffalo NY with a B.A. in Communication, concentration in Advertising and Marketing. She relocated to Greenville soon after she graduated in attempt to escape the snow of Upstate New York. Mandee joined Northwestern Mutual February 2011. She is the Director of Development, Contracting & Licensing Coordinator, and Internship Coordinator for our Greenville office.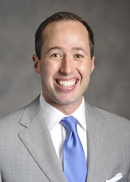 Financial Advisor
Office 864-679-3834
Ben is a native of Alpharetta, GA, and is a 2004 graduate of Wake Forest University (Business and Spanish).  Ben has his MBA from Clemson University.  Within the community, Ben presently serves as the President of the Wake Forest Alumni group of Upstate SC, is on the Board of Directors for the Commerce Club and volunteers with the United Way "Young Philanthropists".  Ben is also Northwestern Mutual Greenville's Recruiting Director and is therefore responsible for selecting and developing new financial representatives.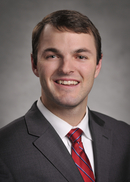 Financial Representative
Office 864-232-2881
My Networks:
Hughes Schwartz is a native of Sumter, South Carolina and a 2010 graduate of Clemson University with a BS in Business Management. While at Clemson, Hughes was a member of Kappa Alpha Order and was the student representative for the Meals on Wheels Board. He is a Financial Representative with the Greenville Office of Northwestern Mutual.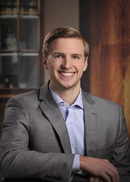 Financial Representative
Office 864-232-2881 ext 2228
My Networks:
Zach is a Greenville native where he attended Greenville High School and then went on to the wonderful University of South Carolina. Zach has been with Northwestern since his sophomore year in college, after graduating in December of 2010 he came on as a full time financial representative. Zach enjoys playing sports, especially basketball and loves a good challenge.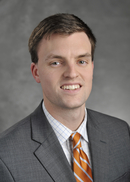 Financial Representative
Office 864-232-2881
My Networks:
Jordan is a third generation Clemson Alumni from Florence, SC and graduated in May 2012.  He started as an intern with Northwestern and then went full time upon graduation.  As a College Unit Director, he now has the privilege of helping lead the internship program, which had an impact on his growth and career. Jordan is very passionate about life, family, sports, and his faith.  He is a member and actively serving with Grace Church downtown.   His favorite activities outside of work are playing basketball and more basketball, Clemson sports, being outdoors, and spending time with family and friends.  Jordan will be getting married to his best friend Chelsea Lockridge, a Greenville native and Clemson Alum, on August 2nd, 2014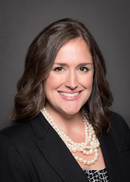 Claire W Bray
Director of Talent Acquisition
claire.bray@nm.com
Office 864-232-2881
Claire graduated May 2007 from Furman University in Greenville, SC with a B.A. in Political Science. She has deep roots in the Greenville community including United Way, the Greater Greenville Chamber of Commerce and supporting the Furman Paladins. Claire joined Northwestern Mutual February 2017. She leads the recruiting efforts by developing our expertise and presence with closely held businesses, professionals and business leaders in our community. Additionally, she recruits and develops top quality interns and financial representatives. Please contact her at claire.bray@nm.com or 864-679-3847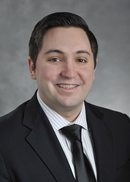 College Unit Director
Office 864-232-2881 ext 2285
Tony Is a native of Chicago Illinois, He is married to his best friend Courtney Allen with whom he is blessed to be the father of their two beautiful children Leonardo Allen and Charlotte Allen. Tony is a die-hard Chicago Bears fan and every year is the beginning of "their year." As a College Unit Director, he now has the privilege of helping lead the internship program and have a positive impact on the young lives of this community and others across the country. Tony is also very passionate about his faith and he and his family are members of Grace Church in Greenville! Tony started his practice in October of 2014 in Greenville and is happy to see the extraordinary culture that Greenville provides its community.