Career Changers
Ever wonder what it's like to take the leap to try a new career?
It's time for the next chapter in your career. Independence, growth, challenge, work/life balance, stability, and the opportunity to establish enduring relationships with the clients you serve have all moved to the forefront on your list of priorities … but is it too much to ask for? Not if you consider a career as an independent financial representative for Northwestern Mutual.
This career offers everything you are looking for and so much more. Attorneys, bankers, accountants, educators and military personnel are all examples of the types of professionals who have transitioned into a successful career as a financial representative with Northwestern Mutual.
A career with us can be the start of an exciting new chapter in your life. Contact Claire Bray (contact information below) to begin the next chapter in your career.
---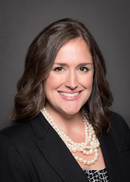 Claire W Bray
Director of Talent Acquisition
claire.bray@nm.com
Office 864-232-2881
Claire develops our presence with top businesses, professionals and community leaders and recruits quality interns and financial representatives.